Today was my nephew M's
2nd Birthday. This was taken earlier in the week.
We all went over to celebrate with him.
She
tried to show him how to be Mary Poppins!
while he
was in the zone.
They
invented new party hat styles.
Cousins
played.
M really liked his gift!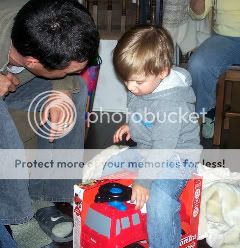 We had a great time!
I also made this layout in honor of his birthday.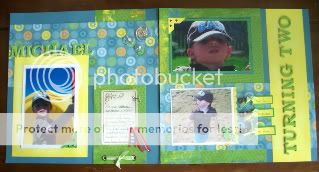 TURNING TWO.
Hormonal pregnant sister cried.
It's hard to face your baby growing up so fast.
I Love you Monkey Man! xo